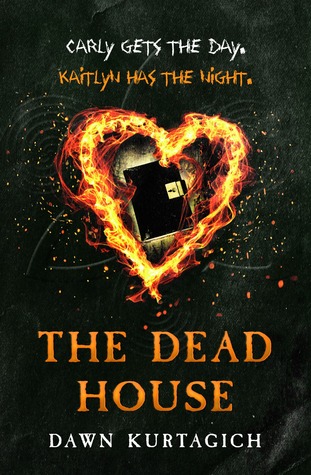 Author: Dawn Kurtagich
Series: None
Genres: Young Adult, Paranormal Fantasy, Horror
Release Date: 6th August 2015
Publishers: Orion Children's Books
No. of Pages: 440
Source: Netgalley
Buy at: BookDepository| Wordery | Amazon
Twenty-five years ago, Elmbridge High burned down. Three people were killed and one pupil, Carly Johnson, disappeared. Now a diary has been found in the ruins of the school. The diary belongs to Kaitlyn Johnson, Carly's identical twin sister. But Carly didn't have a twin . . . 

Re-opened police records, psychiatric reports, transcripts of video footage and fragments of diary reveal a web of deceit and intrigue, violence and murder, raising a whole lot more questions than it answers.

Who was Kaitlyn and why did she only appear at night? Did she really exist or was she a figment of a disturbed mind? What were the illicit rituals taking place at the school? And just what did happen at Elmbridge in the events leading up to 'the Johnson Incident'?