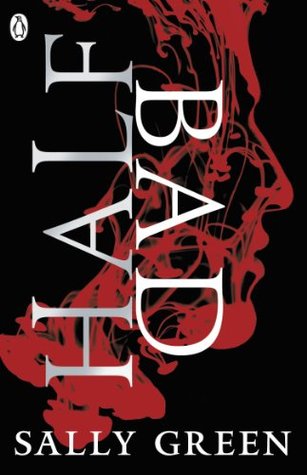 Author: Sally Green
Series: Half Bad trilogy
Genres: Young Adult, Fantasy, Paranormal
Release Date: 27th March 2014
Publishers: Penguin
No. Pages: 380
Source: Myself
Buy at: BookDepository
Wanted by no one. Hunted by everyone.
Sixteen-year-old Nathan lives in a cage: beaten, shackled, trained to kill. In a modern-day England where two warring factions of witches live amongst humans, Nathan is an abomination, the illegitimate son of the world's most terrifying and violent witch, Marcus. Nathan's only hope for survival is to escape his captors, track down Marcus, and receive the three gifts that will bring him into his own magical powers—before it's too late. But how can Nathan find his father when there is no one safe to trust, not even family, not even the girl he loves?Half Bad is an international sensation and the start of a brilliant trilogy: a gripping tale of alienation and the indomitable will to survive.
When I first finished this book I immediately gave it a 4/5 star rating on goodreads, but after having some time to think about it I've realised it didn't quite deserve it. Don't get me wrong, I did like this book but it just did not live up to my expectations or the hype it was receiving.
Half Bad follows sixteen-year-old Nathan who is the illegitimate child of a white witch and the world's most terrifying black witch, Marcus. From a very young age Nathan had been an outcast, ridiculed and restricted by other white witches. As Nathan desperately searches for his father in order to receive the three gifts which will make him a full witch, he must also evade the hunters who seek to recapture him and use him as a weapon.
We first meet Nathan whilst he is locked in a cage per the orders of the council of white witches. This immediately piqued my interested as I was curious to know what he had done to be put in such a situation. As the story progresses and we learn why he was locked in a cage I felt both sympathy for him and disgust at the prejudice he was experiencing constantly. However, once Nathan escapes his captors and begins searching for his father I lost interest in his character. I found the other characters, including those we only met briefly, within this story to be both more interesting, quirky and dynamic than Nathan – I would have preferred to read from any of their perspective.
The lack of magic within this book was disappointing. I picked this up expecting to read about witches, yet there was little, to no, magic throughout this novel. Yes, I understand that Nathan is not yet a full witch and so all he can do is heal (which is also mentioned too many times for my liking) but he did interact with other full witches who could have done something magical.
Throughout this story the invertible meeting of Marcus and Nathan was built up, but when they finally met it lasted a chapter (or so) and it felt tedious. Nathan did not express the emotions I had expected, which made me feel very disconnected from their meeting. Marcus also confused me. There were brief moments where it seemed like he cared and then there were others where he acted aloof. Although, I do believe this was done to make me the reader want to learn if Marcus truly cared about Nathan… which would be a good motive for them to pick up the second book.
Sally Green's writing was certainly unique and it took some time to get used to. There were moments within this story where I felt as though nothing was happening, there was no progression and I found myself losing interest quickly.
Although I did like this story, I'm still unsure if I will be reading the sequel.