Last year I made a post titled 15 books I'll read in 2015 and it was a lot of fun looking back at the post over the year and seeing how my tastes in reading had changed since I wrote it. There were books on that list that no longer interested me as much as when I added them, and books that I wanted to read even more than when they were added onto that list. I'm going to write a reflection post on how I did, so we won't talk about which of those books I actually got to.
But for 2016 I thought it would be fun to make another list. This list will include a mix of 2016 releases, books I wanted to read in 2015 (or earlier years) that I never got to and books I've just recently heard of.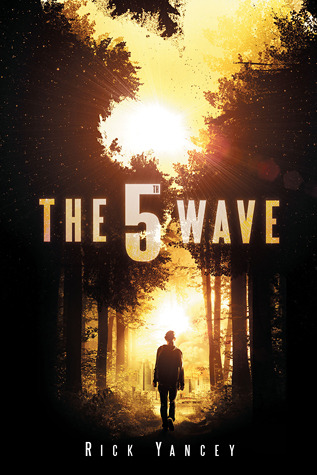 1. A Darker Shade of Magic by V.E. Shcwab – I've had this book on my radar all year. Not only has it been receiving glowing reviews but many people are claiming it is their favourite Schwab book. I've never read one of her books, but I've been wanting to for a very long time.
2. The 5th Wave by Rick Yancey – So this was actually on my 15 books I'll read in 2015 list as well, but I obviously never got to it. With the movie coming out soon I really want to pick it up soon.
3. Blue Lily, Lily Blue by Maggie Stiefvater – I read the first two books in this series this year and I absolutely loved them. The fourth, and final book, is coming out in 2016 so I really want to read this one before then.
4. Cress by Marissa Meyer – This is the third book in the lunar chronicles, a series which you've probably heard a lot about this year. Everybody in the blogosphere and over on booktube have been raving about it, and apparently the third book is the best. I really enjoyed the first two, so I'm excited to read the third (and fourth) installments in 2016.
5. Falling Kingdoms by Morgan Rhodes – Fantasy has become one of my favourite genres this year. So when I heard about this book, I instantly added it to my TBR.
6. Wolf by Wold by Ryan Graudin – The synopsis for this one just hooked me.
7. Snow Like Ashes by Sara Raasch – This is another fantasy trilogy which has been receiving glowing reviews lately. It follows sixteen-year-old Meira, one of the eight survivors who managed to flee when her kingdom was defeated and its citizens enslaved, as she fights to help reclaim her kingdom.
8. Passenger by Alexandra Bracken – This book actually comes out in 2016 and whilst Bracken's The Darkest Mind trilogy made it onto my list last year I heard some mixed reviews which put me off them. I still plan to read them, but it's no longer a priority for me. That being said, this one sounds right up my alley. It's got pirates and time travel – I'm sold.
9. The Girl of Fire and Thorns by Rae Carson – Another fantasy novel, what a surprise. I saw a review by someone I trust very early in 2015, and since then I've been wanting to pick this one up. I hate the UK covers and can't seem to find a place for me to buy the US hardcover, which is the only reason I have yet to read this.
10. Lady Midnight by Cassandra Clare – I've read and loved almost everything Clare has published to date. Lady Midnight is the first in a series of books set in Clare's shadowhunter world – a world I love.
11. The Kiss of Deception by Mary E. Pearson – You know those books which have synopsis that just scream that you'll love them? This is that book for me. I've known about it for half of 2015, and owned it for just less of that time. But I've put off reading it because I've been terrified it will disappoint me.
12. Ms Marvel: Volume 1 by Willow G. Wilson – A goal of mine in 2016 is to read more graphic novels/comics. I've had my eye on this one for ages now, so I think it's about time I gave this one a shot.
13. The Rose and The Dagger by Renee Ahdieh – So The Wrath and The Dawn was one of my favourite reads of 2015 and the ending killed me. This book is one of my top five 2016 releases. I REALLY want to read and love it.
14. A Court of Mist and Fury by Sarah J. Maas – I really enjoy Maas's books and A Court of Thorns and Roses, the first book in this trilogy, was no exception. I'm looking forward to returning to this world and seeing what the night court is like. Also, Rhysand.
15. An Ember in The Ashes by Sabaa Tahir – This was another big 2015 release which I never got to. It's about Laia, who's forced to become a spy for the resistance after her brother is kidnapped by the empire, and Elias, a soldier who wants to escape the empire. Their stories do eventually intertwine and stuff happens.
16. The Golden Lily by Richelle Mead – This is the second book in the Bloodlines series. Bloodlines was actually on my list last year, and surprise surprise I actually managed to read it.
So, those are just some of the books I want to read in 2016. If you've read any of these books let me know what you thought about them and what are some of the books you'll be reading in 2016?