Top Ten Tuesday is an original feature/weekly meme created by The Broke and the Bookish in which you make a list of ten to do with a certain topic. This weeks topic is  a freebie so I'll be talking about my "Top Ten Most Anticipated Releases For The Second Half Of The Year", which was a previous topic that I missed.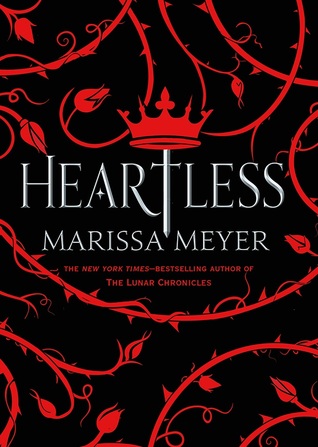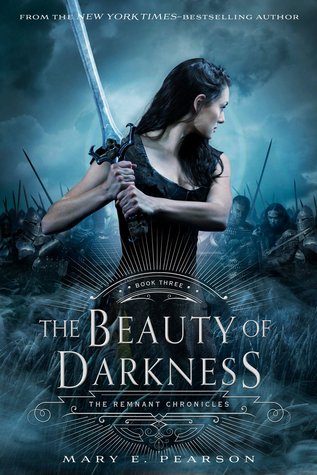 1. The Cursed Child by J.K. Rowling – If you haven't heard about this already, I don't know where you've been. Under a rock, maybe? JKR and co have written a play, the Cursed Child, that is currently being performed in London (Guess who lives in London and still couldn't get tickets? Me.). This book is essentially the script of the play. I was hoping she'd write it as a novel, but whatever Harry Potter material I can get my hands on I'll read. I did read a really in depth spoilery review of the play and I don't know if I liked what I read (honestly, it sounded like a really weird fanfic but I'm not going to judge until I read the book/watch the play).
2. Empire of Storms by Sarah J. Maas – This is the fifth book in the Throne of Glass series and some of you might be surprised that I've included it on my list. I know I had really mixed feelings about Queen of Shadows, but I'm still enjoying this series overall. I've also heard extremely positive things about A Court of Mist and Fury, which is her most recent release, so that's giving me hope that EOS will be just as a good.
3. Heartless by Marissa Meyer – I've basically become a Marissa Meyer fan account on twitter. I love her The Lunar Chronicles series so much, and at this point I'll be willing to read anything she writes, no questions asked. Heartless is a retelling about the Queen of Hearts, and despite it being a retelling I'm sure it's going to be really unique just like her TLC series.
4. Crooked Kingdoms by Leigh Bardugo – I still haven't read book one of this duology but I've heard really great things about it so I'm excited to read it and to get book two, too. All I know about this series is that it's set in the same world as the grisha trilogy (guess who hasn't read that either? Me) and it follows a group as they plan a heist.
5. The Beauty of Darkness by Mary E. Pearson – Maybe it's about time I pick up book one of this trilogy since I've been talking about how much I know I'm going to love this series? This is the third book in the trilogy and since I haven't even read book one I haven't looked at its summary but I'd cover buy this in a heartbeat.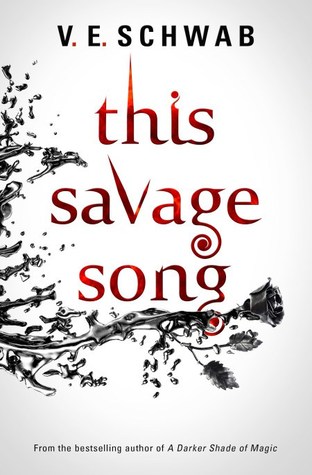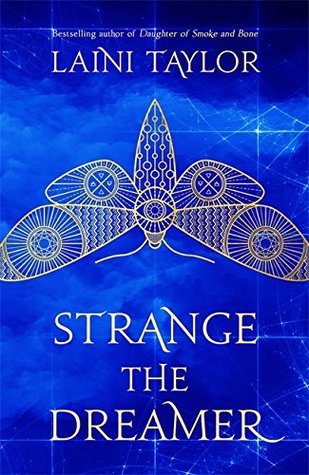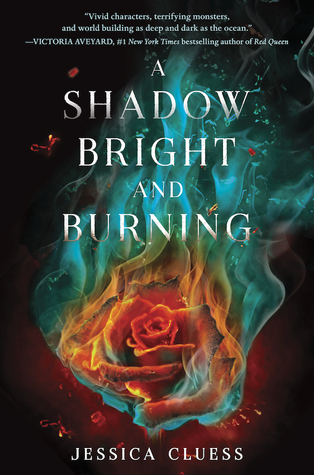 6. This Savage Song by VE Schwab – The summary for this one really intrigues me and since it's by VE Schwab, someone whose books are always receiving really high reviews, I had to add it to this list. This book is about a Monster who wants to be a human and a human who wants to be a monster, in a city full of monsters. It sounds like nothing I've ever read before, so I'm looking forward to seeing if I like it or not.
7. The Fever Code by James Dashner – I wasn't sure if I should add this to this list, since I'm not sure if I'll even read it. I wasn't a fan of The Maze Runner series and this is another prequel to that series. This is about Thomas pre-maze. When I was reading TMR the questions I always had was how did Thomas join wicked, how did he make the  maze, and whose side was he really on before they wiped his memories. This book has the potential to hold all of those answers so I really want to read it but I'm hesitant since I read all four books in this series  and I found all of them "meh". Do you think I should give it a shot or after four books is it time to call it quits?
8. Tales From The Shadowhunter Academy by Cassandra Clare & Co. – This is a collection of 10 novellas from Simon's time at the shadowhunter academy. All of the novellas are already published in ebook form but I've only read one of them. I do think I'll have read all 10 before this actually comes out since it's been recommended to read them before Lady Midnight, but I'll probably still buy this to have a physical copy for my collection.
9. Strange The Dreamer by Laini Taylor – The summary for this book is super vague but the whole a war between gods and men has me intrigued. Also, I've heard really great things about Laini Taylor's writing but since I'm always behind on everything I haven't actually read her Daughter of Smoke and Bone trilogy. Honestly, a goal of mine this summer is to catch up on all of these popular series/authors because it's getting really tired of saying "I've heard they're a good writer because of their other series which I haven't read ".
10. A Shadow Bright and Burning by Jessica Cluess – People who were lucky enough to get ARCs of this book have said it's amazing, which has me super excited to read it for myself. The thing that caught my attention is the "chosen one who isn't really the chosen one" element mentioned in the summary. Also, it's historical fantasy which are two of my favourite genres combined.
Were you lucky enough to get an ARC of any of the books I mentioned? What did you think of them? What books that will be released in the second half of 2016 are you excited for? Tell me in the comments!