Top Ten Tuesday is an original feature/weekly meme created by The Broke and the Bookish in which you make a list of ten to do with a certain topic. This weeks topic is "Top Ten Books Set In X Settings".  So I've decided to talk about books set in fantasy, aka made up, worlds because I like fantasy… a lot (You've probably realised that by now but in case you didn't now you know).
1. The Winner's Curse by Marie Rutkoski – I really enjoyed the different cultures within this book and how different each one was. I also liked how this world reminded me very much of our own (at a different time period, of course).
2. The Hobbit by J. R. R. Tolkien – I was 50/50 about including this on my list. Why? Because I haven't read the Lord of The Rings trilogy. Despite that I did really love the world, or at least the part of it that we saw in this book, and I'm definitely excited to return to it when I finally pick up the other books.
3. A Game of Thrones by George R. R. Martin – The world in this series is so complex. This book is also really rich in politics which I absolutely adore. If you're like me and were put off by the size of this book, don't be! It's really worth the read, especially if you're a fan of the show.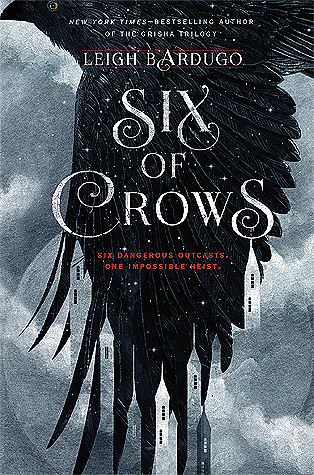 4. Six of Crows by Leigh Bardugo – I'm gonna admit I picked this topic because I wanted an excuse to talk about this book. If you follow me on twitter you know this book is all I want to talk about. That being said, this world is really interesting and I hope we get to see even more of it in the sequel (although between this book and the grisha trilogy we've actually seen a lot of it). The different countries that make up this world are also inspired by some real life countries. It's always cool to see how authors take real life places/cultures and weave them into their own.
5. Truthwitch by Susan Dennard – I wasn't sure about including this one on the list either. The world sounds interesting and it is a fantasy world, so it does fit the topic of this post. However, the book thrusts you right into the world and it does take you a long time to understand it. Once you do understand it though, the world seems really interesting and I can't wait to learn more about it in the sequel. Also, this is slightly off topic but if you enjoy strong female/female (and male/male) friendships I'd definitely recommend you give this a shot.
What fantasy worlds are your favourite? Tell me in the comments!