Top Ten Tuesday is an original feature/weekly meme created by The Broke and the Bookish in which you make a list of ten to do with a certain topic. This weeks topic is a back to school freebie so I'll be talking about the "Top Ten Classics On My TBR".  
I'm not someone who reaches for classics willingly. I believe the only classics I've ever read are those that were required reading in school, but I want to change that. Recently I've been very interested in finally giving some more classics a chance.
Here are the ten classics that are highest up on my TBR:
---
1. The Great Gatsby F. Scott Fitzgerald – I did try to read this one during a readathon, but I couldn't get into the story. I've seen the movie (the one with Leonardo DiCaprio) and really enjoyed it, which is why I'm planning to give this another try.
2. Pride and Prejudice by Jane Austen – If you'd asked me a year ago if I wanted to read this book, the answer would've been no. However, recently I've been pretty obsessed with the vintage classics editions of all of Austen's novels, which has tempted me to give them a try (since they're so darn pretty and I need to own them). Seeing as this is probably Austen's most loved and well-known book I decided I should start with it.
3. To Kill A Mockingbird by Harper Lee – My sister had to read this for required reading back in school. Now she isn't a big reader, but she told me she really enjoyed this book and that I should give it a read. She did warn me that the beginning is slightly boring but the second half is really good, but I'm hoping that's down to the fact that she had to read it for school.
4. 1984 by George Orwell – I don't know too much about this one, but whenever I ask for classics recommendations this one always gets suggested to me multiple times. I've heard that this book is creepy and one of the 'original' dystopian books.
5. Animal Farm by George Orwell – Another Orwell book? What can I say, he's clearly a favourite. I've read passages from this book in school and it's always interested me, but I never got around to actually picking it up. I do know that this is a pretty short book so hopefully I can read it soon.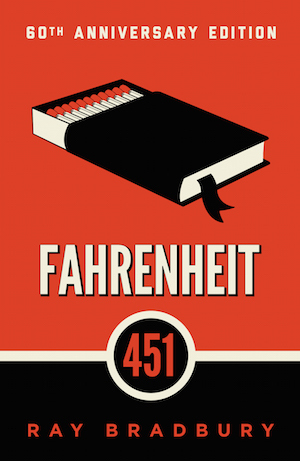 6. The Picture of Dorian Grey by Oscar Wilde – My friend back in secondary school (high school, if you're American) used to absolutely adore this book. I never thought I would enjoy it back then so I avoided picking it up (to avoid that awkward "I hate your favourite book" conversation) but now that I'm older and my reading tastes have changed I actually think I would like it.
7. The Catcher In The Rye by J.D. Salinger – I've seen this book around and have heard the title countless times. This is another book that gets recommended to me often, but I have absolutely no idea what it's about. None. I'm kind of hesitant about this book because most of my goodreads friends have given this a 3 star or lower rating.
8. Fahrenheit 451 by Ray Bradbury – The only thing I know about this one is that it's dystopian and a lot of people love it. I'm not a fan of dystopian anymore, but I'm still very interested in reading the "classic" dystopian books.
9. A Tale of Two Cities by Charles Dickens – I'll neither confirm nor deny the fact that I only want to read this book because Will and Tessa talk about it a lot in The infernal Devices trilogy by Cassandra Clare.
10. Persuasion by Jane Austen – Finally, a book no one recommended to me. I read the synopsis of this and it had me intrigued. I need to know what happens with Anne, her family and former betrothed. Even though this book is the last on this list, it'll probably be one of the first I read.
---
What classics are your favourite?  Have you read any of these? Which one would you recommend I read first? Tell me in the comments!