Top Ten Tuesday is an original feature/weekly meme created by The Broke and the Bookish in which you make a list of ten to do with a certain topic. This weeks topic is "Top Ten New-To-Me Authors I Read For The First Time In 2016".  
You might have noticed that I accidentally scheduled the wrong topic for last weeks TTT post. I originally was going to take it down and upload this post but by the time I got home a lot of people had already seen it, so I decided against doing that. Instead I'll be doing last weeks topic today.
Also, I know its not Tuesday but university was very busy this past week and I completely forgot to move this post from my drafts to my schedule.
---
I cannot believe I didn't read the grisha trilogy sooner. Back in 2014 everyone was talking about this series and how much they adored it, but I never ended up reading it despite really wanting to. This year, however, everyone was talking about her Six of Crows duology, which is a companion series to the grisha trilogy. Now whilst you don't actually have to read her first series to read Six of Crows I decided I wanted to. I ended up reading both series and loving them both. Honestly, if you haven't yet read a book by Bardugo I would highly recommend you rectify that asap.
The Grisha Trilogy Series Overview – Six of Crows Review – Crooked Kingdom Review
---
Whilst I did only read one of Graudin's books I loved it so much that I plan to read more of her work in the future. I've talked about her Wolf by Wolf so many times on my blog but when you love a book as much as I loved it you just want as many people possible to pick it up. I am so disappointed in myself for not getting to the sequel Blood for Blood but I'm pretty sure I'm going to love it?
---
Marchetta is an amazing storyteller no matter the genre. I read one of her mystery books and the first book in her fantasy trilogy and I absolutely loved both of them. I do plan to read all of her books at some point but right now my priority is trying to finish her Lumatere Chronicles because I just really loved the first book and need to know what happens next. If you've yet to read a book by her I'd highly recommend starting with Jellicoe Road.
---
I
read her entire The Winner's Trilogy earlier this year and really loved it. I love fantasy books which are heavy on the politics side and this was definitely that. I also just really loved the MC Kestrel who is one of the most badass heroines I've had the pleasure to read about, but not in the kickass-warrior sense but in the way she can use a few choice words to manipulate a situation. She's incredibly clever.
The Winner's Trilogy Series Overview
---
2016 was definitely the year I realised I should probably stop saying I hate contemporaries. I'm still not the biggest fan of the genre but rare times you'll find gems like Nelson's I'll Give You The Sun. I think what I loved the most about this book is the way is was laid out – the book is narrated by two twins, Noah and Jude. Noah's point of view tell us what happens leading up to the incident and Jude's tells us what happens after the incident.
---
I've never read a character who reflects me so much until I read Ms. Marvel, which follows Kamala Khan, a Muslim American with Pakistani roots. Whilst I don't live in America, I'm from the UK, I'm both a Muslim and Pakistani so it was great to finally see a Pakistani Muslim character getting positive representation. This was also the first comic series I read and since I really enjoyed it, it's made me want to read even more.
---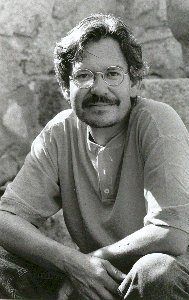 I've been hearing about Aristotle and Dante Discover the Secrets of the Universe and I've always thought I would enjoy reading it but because I 'hated' contemporaries I never picked it up. Then I found out the audiobook was narrated by Lin-Manuel Miranda and that gave me the extra motivation I needed to finally pick this up. I loved this and I can't wait to read more of Sáenz's work. Also, I heard he's working on a sequel to this and I'm beyond excited!
---
You might've seen me mention The Kiss of Deception earlier this year on my blog and I talked about how I was confident I was going to love this book. Unfortunately, I didn't enjoy it as much as I'd hoped to. Now, don't get me wrong, it was still a decent read but I found it lacked something. However, since I already owned the sequel I decided to continue on since I could definitely see the potential for the series to get better and boy did it. If you've read the first book and wasn't sure if you wanted to continue I'd definitely suggest you do so since the second is a much better read, in my opinion at least.
---
I know I'm late to the party, but I'm finally here. I was actually very hesitant to pick up The Unbecoming of Mara Dyer because of the mixed reviews for the final book in this trilogy but since I owned the first book I decided I might as well read it. I did really enjoy it and I can definitely see why everyone and their mother was talking about this series back in 2014. I do think I'll end up reading the entire trilogy.
---
Schwab is a pretty popular author and I'd been hearing nothing but positive things about her work since last year. Whilst I've owned her The Archived for a while now it was her A Darker Shade of Magic I eventually picked up for the #DiversityDecBingo. If you watch booktube you've most definitely heard of ADSOM. Everyone on there seems to love it and I do have to say I agree with the majority. The Archived has definitely been bumped up on my TBR now.
---
Again, I am sorry for this post being so late but hopefully now with winter break finally here I can get back into the swing of blogging. Who was your favourite author you discovered this year? Have you read anything by any of the authors I mentioned above? What did you think of their work? Tell me in the comments!
---
Find Me Here
Twitter | Tumblr | Goodreads | Instagram | Bloglovin | Email
---