Top Ten Tuesday is an original feature/weekly meme created by The Broke and the Bookish in which you make a list of ten to do with a certain topic. This weeks topic is "Top Ten 2017 Debuts I'm Excited For."
Whilst I do think supporting debut authors is important, I think it's especially important to support diverse debut authors. It may have become apparent that reading diversely, supporting diverse authors and talking about diversity in publishing in general has become very important to me, and if it hasn't become obvious I clearly need to up my game.
In an ideal world, I would find enough diverse 2017 debuts to include on this list that I would be spoiled for choice. Sadly, that wasn't the case. Now, this may be a result of me not looking hard enough or looking in the wrong place, or it may be because these books just aren't out there. Which is why it's so important to support the ones that are available.
 Thomas' debut novel, which is inspired by the Black Lives Matter movement, follows Starr – a sixteen-year-old girl who is struggling to balance life between her posh school and poor neighborhood. After witnessing her best friend, Khalil, being murdered by the cops, her world is flipped upside down. Now Starr and her family are being intimidated by police and the local drug dealer as Khalil's murder is making headlines and protesters are demanding to know what really happened. Starr is the only one who knows the answer, but what she says could endanger her life  and upend her community.
I believe this is going to be an important and powerful read, and whilst I rarely preorder books I think I'll be making an exception for this.
This book will be released April 6th 2017

Caraval by Stephanie Garber
Once a year, a week long invite-only event known as Caraval is held, where the audience participate in the performance. When Scarlett and her sister finally receive their invitation they see it as a chance to escape from their abusive father. However, when her sister is kidnapped, Scarlett is determined to find her before the performance is over and her sister disappears forever.
I think it's safe to say most, if not all, of us have heard of this book at this point. The buzz around this book was hard to miss, so my expectations are incredibly high.
This book will be released January 31st 2017
I've seen/heard next to nothing about this book but the premise sounds intriguing and the few early reviews have been positive so I had to include it on this list. Also, the cover is really eye-catching so when I saw this on a 2017 debuts list it was hard to miss.
Tina and her mother fled the Congo to build a new life in Kenya. However, when her mother is murdered in the Greyhill's estate, where she worked as a maid, Tina's sure she knows who did it. Four years later, Tina's working as a master thief for the Goondas, a local gang. Tina's finally able to get her vengeance when a job for the Goondas sends her back to the Greyhill's estate. Now Tina must deal with old wounds and past friendships as she desperately tries to uncover the truth behind her mother's murder. However, one false move could cost her her life.
This book will be released January 24th 2017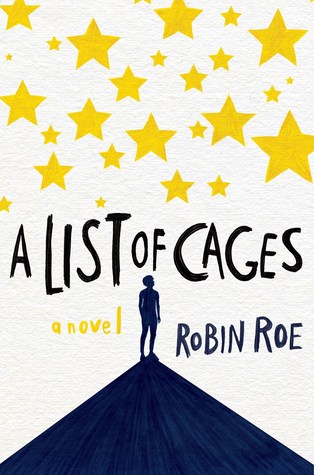 Adam Blake, who has ADHD, lands the best elective in his senior year. He's serving as an aide to the school psychologist. However, when the doctor asks Adam to track down a freshman who's been dodging her, he discovers the boy is the foster brother he hasn't seen in years, Julian. At first Adam is ecstatic to be reunited but the longer they spend time together, he begins to realize Julian has secrets. Adam's determined to find out these secrets and help Julian but doing so could endanger both boys.
This is another one which I haven't heard anything about but the synopsis sounds intriguing and I've barely read any books with characters with ADHD so I'm hoping I enjoy it.
This book will be released January 10th 2017
This, like Caraval, is another book I've been seeing everywhere. I definitely think this is being marketed as one of the next big fantasy series so I'm eager to get on board from book one.
The Frostbloods rule the land and so seventeen-year-old Ruby must hide her Fireblood abilities. However, when her mother is killed by soldiers in a village raid, she vows to get vengeance on the Frost King. She meets Arcus, a Frostblood warrior who also wants to kill the king. Ruby gets her chance to kill the king when she's captured by the Frost King's men and taken to the heart of the enemy.
This book will be released January 12th 2017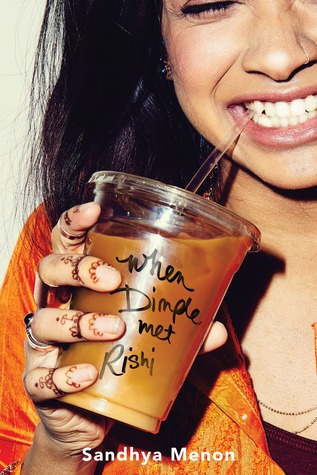 Essentially this is a book about Dimple Shah, whose mother wants her to find the perfect "Indian husband", as she attends a summer program. Rishi Patel is a hopeless romantic, so when his parents tell him that his future wife will be attending the same summer program as him he's on board to woo her.  I'm not usually interested in books like this but I've heard so many people say that this shows arranged marriage in a positive light, which I don't think I've seen in a book before. Early reviewers have also described this as a cute and funny book, which will be perfect for the summer time.
This book will be released May 30th 2017
I do have an eARC of this book so I will be reading and reviewing it very soon, hopefully.
This is the first book in a series following seventeen-year-old Zoe, who's father died shockingly in a caving accident and whose neighbors' mysteriously dissappeared from their home. When her and her brother are brutally attacked during a blizzard in their cabin they're rescued by a mysterious bounty hunter known as X. X comes from the Lowlands and is forbidden to reveal himself to anyone other than his victims, but he ignored this rule for Zoe. He's been sent to claim the soul of Zoe's evil attacker and those like him. To escape the hell that is the Lowlands and the ties that bind X, both him and Zoe must give the ultimate sacrifice.
This book will be released February 9th 2017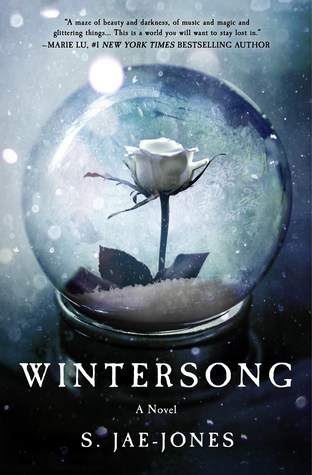 This book is inspired by the Labryinth movie (I believe). When Liesl's sister is taken by the goblins she journeys to their realm to rescue her sister and return her to the world above. The Goblin King, who is the muse of Liesl's music, agrees to let her sister go but for a price. In exchange for her freendom Liesl offers her hand in marriage to the Goblin King, who accepts. Liesl finds that the Goblin King still inspires her even down in the underground. As Liesl's talent grows, her life starts to fade away – the price she must pay for becoming the Goblin King's bride. As the pair grow closer, they must learn what price they're willing to pay.
I can't believe I hadn't heard of this book until now. I remember watching the Labryinth movie when I was a kid, and one scene stuck with me throughout the years. I'm definitely excited to see Jae-Jones' take on this story.
This book will be released February 7th 2017
---
What 2017 debuts are you excited for? Are you planning on reading any of the books I've mentioned above? Tell me in the comments!
---
Find Me Here
Twitter | Tumblr | Goodreads | Instagram | Bloglovin | Email
---