Top Ten Tuesday is an original feature/weekly meme created by The Broke and the Bookish in which you make a list of ten to do with a certain topic. This weeks topic is "Top Ten 2016 Releases I Meant To Read But Didn't Get To."
I have a lot more than ten 2016 releases that I meant to get to but didn't, so narrowing that list to ten is going to be challenging. My method for narrowing this down is to just talk about the first ten books that pop into my head, so if there's a 2016 release that you know I was excited for but I didn't get to read and it's not on this list, chances are I am still excited for it.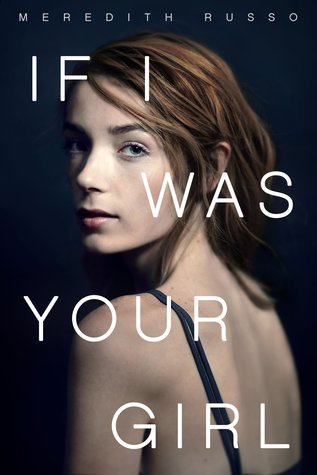 I've been seeing this book everywhere, especially amongst diverse book bloggers. If you don't know what this book is it's an #ownvoice book about a trans girl who moves to a new school during her senior year. She's determined not to get close to anyone and guards her secret closely but then she meets Grant. I am resisting the urge to say I hate contemporaries because 2016 has proved that there are some contemporaries even I enjoy. I've heard nothing but fantastic things about this book and the fact that it's both an #ownvoice and a debut has me very excited to pick this up.
Passenger by Alexandra Bracken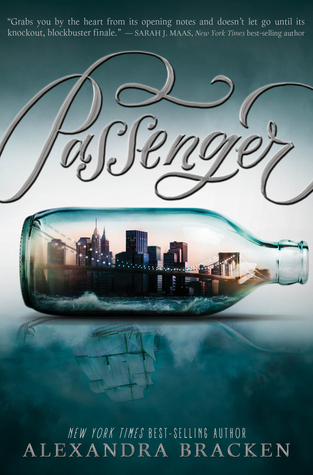 Honestly, I forgot about this book during 2016. It came out right at the beginning of the year and I'd meant to pick it up but as the months went by it fell off my radar. The sequel, and final book in the series I believe, just came out a few days ago so it's the perfect time for me to binge read them both. All I know about this series is that it's about time travel and music plays some sort of role in the story. I also think there's a MC man of colour in this book but I could be wrong, so if you've read this please do let me know if there is/isn't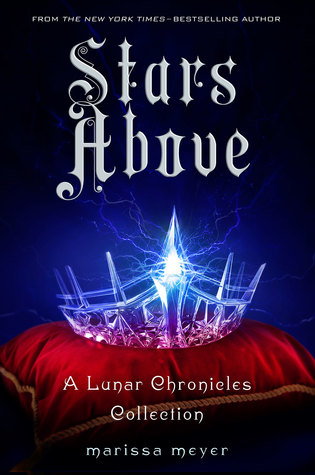 Okay, I'll admit it. I did not read this book on purpose. You know when you have a favourite series and you don't want it to end so you prolong reading the final book? That's pretty much what I'm doing with this one. I do think that I'll read this sometime this year though, as there's a graphic novel series based on Iko from The Lunar Chronicles which is coming out this year so that should help cure my withdrawal.
This is a novella bind-up of stories set in and based on The Lunar Chronicles characters. If you haven't heard of The Lunar Chronicles by some miracle, it's a Cinderella retelling with a sci-fi twist. If that doesn't sound like something you'd like I'd still recommend you give it a try because I didn't think I would like it and it ended up being one of my favourite series.
This is the third and final book in The Remnant Chronicles and according to reviews also the best one in the series. I was originally planning to read this immediately after I finished the second one but then I decided to go on a book buying ban in hopes of finally reducing the number of owned unread books I have. I do plan on purchasing a copy of this sometime this year, however. Also, if you've picked up the first book in this series and aren't sure if you should continue, I would suggest you do since I personally liked the second one a lot more than the first one.
Last year, I was seeing this book everywhere. It's a historical fiction novel set during WW2 and follows the Wilhelm Gustloff tragedy. I know next to nothing about this tragedy but I love WW2 historical fiction and this one has been getting amazing reviews so I'm hoping to learn more about it by reading this book. I also want to read Sepetys' other book Between Shades of Gray which I believe isn't directly connected to this one but there's mentions of the Between Shades of Gray characters in there (I could be wrong though!).
Despite having this book on my TBR since before it was released, I still don't know too much about the actual plot. I do prefer going into books without knowing too much, which is why I always tend to avoid looking up synopsis when talking about books in these types of post. What I do know, however, is that this is set in victorian London and has something to do with the chosen one trope. Originally, I was only seeing positive reviews for this book but now that it's been out for longer there have been some mixed reviews for it. I do still want to read it for myself and make up my mind.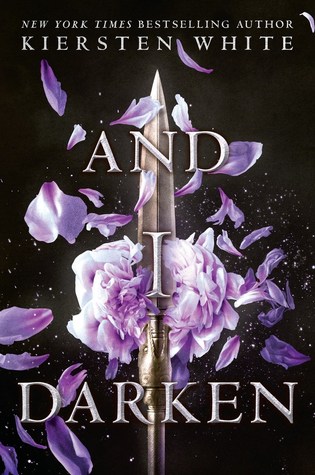 I've gone from adding this to my TBR to adding this to my 'never-will-read' to readding it to my TBR. The reason is because this book features Muslim characters and some reviews say that this book is extremely Islamophobic and others say that it's represented Muslims wonderfully. As a muslim myself I didn't want to put myself in a position where I was reading harmful rep – because lets be real we get enough negativity about Islam in the media. However, since I've heard both views coming from Muslims, I'm going to read it for myself and see what I think. If you have read this book how do you think it handles Islam/the Muslim characters?
I came very close to buying this book last year, but then I saw so many negative reviews and it put me off. However, since then I have seen a lot of good reviews and the synopsis still interests me so I've decided to just give it a try and see what I think of it. I do think I'll end up enjoying it.
This book is about a girl who receives a fortune which says that she would bring death and destruction by her marriage. Due to this she's scorned and feared by most of her father's kingdom. One day, despite the prophecy, her father arranges her marriage to Akaran's king, Amir, to quell a rebellion.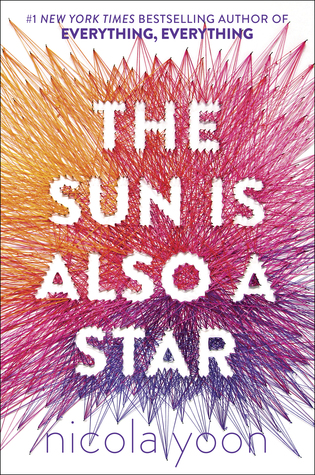 Chances are if you watch booktube/read blogs/have a bookstagram/follow book lovers on Twitter you've seen this book around. This Yoon's second novel and it's about Natasha, whose family is about to be deported back to Jamaica. On Natasha's last day in the states she meets Daniel, who is the perfect son, and romances ensues. I read Yoon's debut novel Everything Everything and whilst I thought it was a quick and fun read, it has been brought to my attention that aspects of the plot were problematic. That being said, I haven't heard anything similar about this one so I am looking forward to giving it a try.
Also, how stunning is that cover though?
Honestly, I haven't heard very much about this book and sometimes that's nice because you go in without any expectations. This is another book set during Victorian London but I believe this one is a steampunk. The thing that made me want to read this is the fact that the main character is openly gay but it's not made to be a big deal. I do think too many of the diverse books I've read focus too heavily on either the sexuality or the race of the marginalized character and whilst I do understand the importance of those stories, I don't think that should be the only types of stories which feature marginalized characters.
---
As I said before, there are definitely more than these ten books so I may do a part 2 to this post if that's something you're interested in please let me know. What 2016 releases did you not get to but will totally try to read this year? Tell me in the comments!
---
Find Me Here
Twitter – Tumblr – Goodreads – Instagram – Bloglovin – Email
---