Today is the first day of #DiverseAThon and to celebrate I thought I would share with you the books I plan to read during the read-a-thon. If you don't know what #DiverseAThon I would recommend you watch the annoucement video but essentially it's a week-long read-a-thon starting today and ending on the 29th. There are no challenges but all of the books you read during the week must, obviously, be diverse.
If you're participating in the #DiversityBingo2017 then this is the perfect time/motivation to complete some of those squares!
---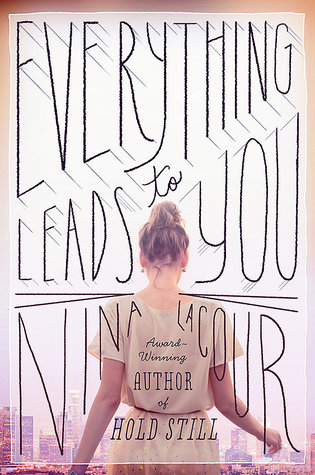 Despite having this book on my TBR for the longest time I only know two things about it: 1. It has a lesbian romance and 2. Everyone who has read this, that I know, has loved it. As I mentioned in my January TBR post this is also the Keep It Diverse's BOTM for January so this'll definitely be the first book I'll be picking up during the read-a-thon. Also, correct me if I'm wrong but this is an #ownvoices book.
Next, I'm going to talk about another book that was mentioned in my January TBR post. If you don't know me and a friend of mine are buddy reading one book per month, every month of 2017, and this is our pick for January. I was actually going to pick this one up last week, but I decided to save it for the read-a-thon.
I believe this is a historical fiction set during the gold rush. We're following a Chinese girl named Samantha who wants to be a musician and a runaway slave named Annamae. That's really all I know or want to know about this book but I have seen really great reviews so I'm excited. Also, the author is Chinese-American so this would qualify as an #ownvoices book too.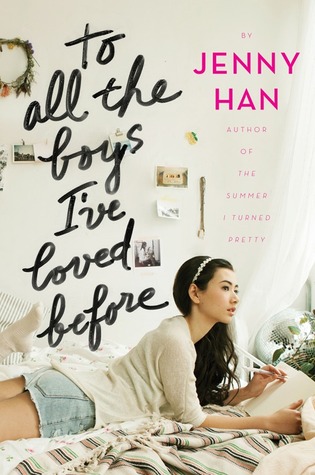 Out of all of the books mentioned on this TBR this is definitely the one I've been meaning to get to for the longest time. This book follows Lara Jean who writes a letter each time she gets a crush and then puts it away in a box, but one day someone mails out all of these letters and now she has to deal with the consequences of that.
I'm the type of person that experiences second-hand embarrassment whenever watching a film or reading a book and the character(s) is put in am uncomfortable situation. So, this could potentially be a very cringe read for me but I also think it's going to be a fun read too.
I believe this book is also an #ownvoices but I'm not 100%.
I'm probably venturing into 'over-ambitious' territory now.
This is a book I'm having a hard time summarizing and so I would recommend you read the full synopsis on goodreads instead. However, from what I understand this is a magical realism book following two best friends, Miel, who has roses growing out of her arm, and Sam, a transgender boy. When the Bonner sisters, four beautiful girls who are believed to be witches, set their sites on Miel's roses, they're willing to use all of Miel's secrets to make her give them up.
Including this book on my TBR for the #Diverseathon was definitely a spur-of-the-moment thing but as soon as I found out that this features a Pakistani character I knew I had to read it ASAP.
And lastly, this is a novella following Chris, who after dropping out of university gets a job at a bookstore in a small town. She eventually meets Josie, a flirty new bookseller who always has a new book in her hand, and romance ensues. I believe one of the main character's is pansexual and that this is #ownvoices in terms of the relationship.
Whilst there is a group book, The Underground Railroad by Colson Whitehead, I'm unlikely to get to it during the week. I've actually had my eye on this book for a few months now and I had planned to buy it soon but sadly I found out about the read-a-thon too late for the book to arrive on time. However, if you do read the group book definitely tell me what you thought of it and if you think I should pick it up.
---
Are you participating in the #DiverseAThon? If so, which books are you planning to read? Have you read any of the books I mentioned above? If so, what did you think of them? Tell me in the comments!
---
Find Me Here
Twitter –Tumblr – Goodreads – Instagram – Bloglovin – Email
---