Top Ten Tuesday is an original feature/weekly meme created by The Broke and the Bookish in which you make a list of ten to do with a certain topic. This weeks topic is "Top Ten Books I Wish Had More Diversity In Them."
This is something I think about a lot. There are times when I absolutely adore a book, but I can't help but imagine how much better it would've been with diversity (I know not everyone agrees that diversity makes a book better, but for me it does).
Whilst this one was a fairly obvious pick, I was hesitant about including it. At this point, I'd be surprised if you haven't heard about how disrespectfully Rowling treats her Asian characters in terms of naming them (There's a character in Fantastic Beasts called Madame Asia… I mean… come on). Then there's also the point of how she claims representation when it isn't backed up in the text (i.e. Dumbledore being gay).
However, I can't stop imagining what Harry Potter would've been like if it had been inclusive. Imagine a person of colour (POC) Hermione? Imagine if Dumbledore had been openly gay? Imagine if Neville had anxiety which was actually talked about in a positive light? Imagine a disabled Harry fighting to save the wizarding world?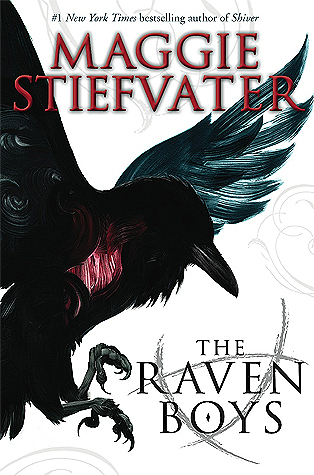 There is some diversity in this, in terms of sexual orientation. However, me and many other fans of this book have always pictured certain characters as POC but this isn't backed up in the text.
Although, Stiefvater does include one man of colour (MOC), Henry, in the later books and he's not treated that well. He's the brunt of racist jokes which are turned into an inside joke for Adam and Ronan. Henry himself also mocks his own culture so 'no one can do it first', which is honestly so disheartening (If you'd like a more in depth post regarding the racial issues with the series I'd recommend reading this post). This makes me think that it's good Stiefvater didn't include more racial diversity since she obviously isn't capable of doing it respectfully (but a girl can dream that she'd decided to do it right).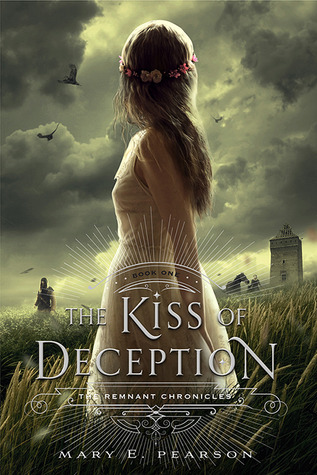 Quick disclaimer: I haven't read the final book so there may be some diversity in the last installment.
However, since I've already read the first two books in this trilogy which has already explored two out of the three major kingdoms (and we've met characters from the third) I think it's safe to assume this lacks racial diversity. Pearson has done a great job at creating her world and it's my favourite aspect of her books thus far. However, I don't think it's realistic to have all three kingdoms be all-white. Furthermore, I think some LGBT+ and mental illness rep wouldn't have hurt either.
Whenever someone asks me for a diverse book recommendation this is one of the first I go to, so I do feel slightly nit-picky including this one. However, whilst there's disabled rep, a number of poc characters (from different parts of the world) and mental illness rep, had Meyer also included characters from the LGBT+ community this series could've had it all. Also, with four straight pairings one of them could've easily been a gay pairing. With glamour being an important part of the story there very easily could've been room for a non-binary character.
Honestly, I spent a good twenty minutes debating with myself if I should even include this in this post. By the various twitter discussions, blog posts and videos that have cropped up over the past few months it would've been hard to miss Maas being called out on her frankly racist and heteronormative books (this applies to both of her series, by the way).
However, there was a time when I adored this series. When I would spend hours talking about this worlds, these characters and this plot. And sometimes, I miss that. I wish mass didn't use her POC characters as plot devices, I wish she didn't murder them to further her white characters plots and I wish her world(s) weren't so hetereonormative. Maybe it's unfair for me to include this series/author in this post, because at this point I don't think I could read any more of her books.
---
What are some books you think would've been better with more diversity? Have you read any books which have really good diversity? Tell me in the comments!
---
Find Me Here
Twitter – Tumblr – Goodreads – Instagram – Bloglovin – Email
---